How to Search for a Title on Your Roku Device:
Click on the Gaia app to open it.
On the left, in the menu, navigate down to "Search." This will populate the on-screen keyboard. Example

Type in the title, and this will populate search suggestions.
If you click the "Series" box, doing so will bring up all episodes of the series
If you navigate to an episode, doing so will give you the options to "Watch Now," "Add to Playlist," "Preview," or "View Full Series" on the right, under the title picture.
Many of our original series on Gaia have episodes grouped by season. When you are looking at the video details of an episode, select "View full series," then select the desired season. In the following example, you can see that this is season 10. Example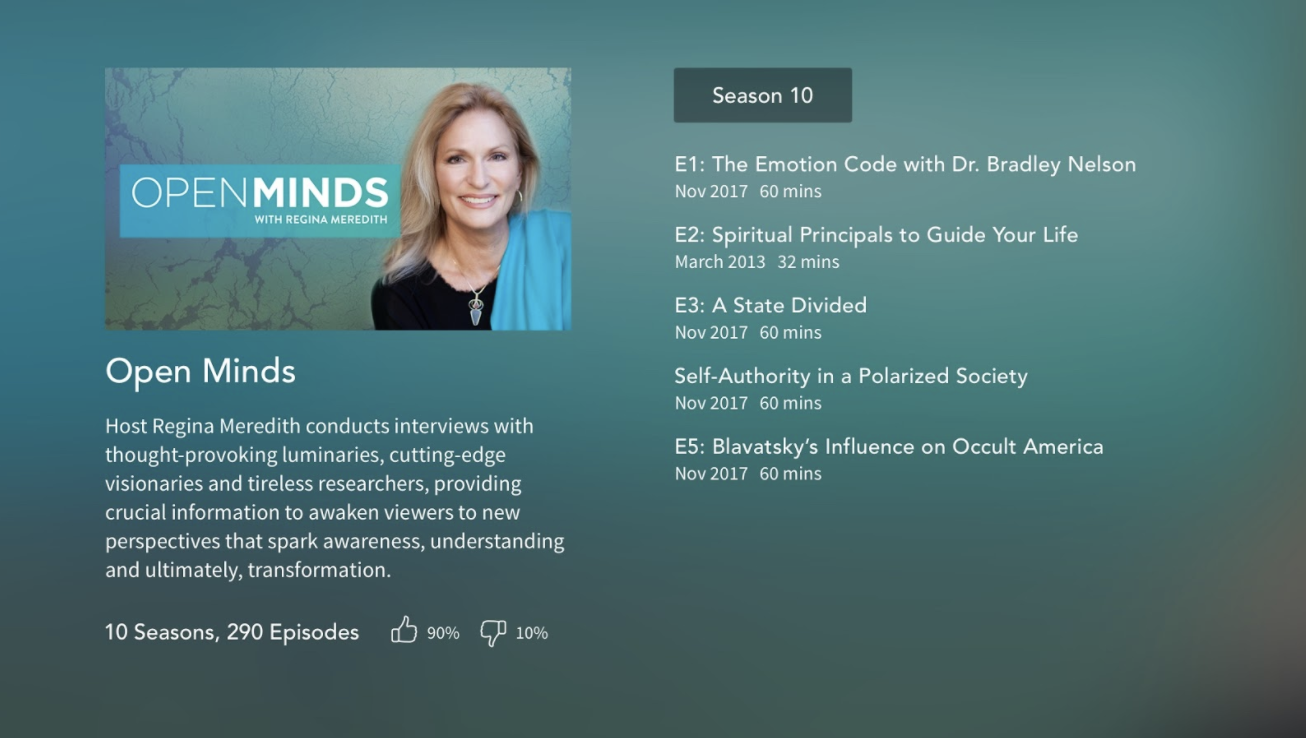 Now, you will see a list of the available seasons. Choose the season you would like to view from this list. Example
You can always return to this listing by going back to the "View full series" page after watching an episode on Gaia. The series that you follow will be listed under "My Series" on the main page of Gaia.