If you know a like-minded friend who would be interested in exploring Gaia and connecting with our community, then we would love for you to share your unique link with them.
Simply copy and paste the link from Gaia's "Invite a Friend" page and send it to your friend via email, text, or social messenger. Example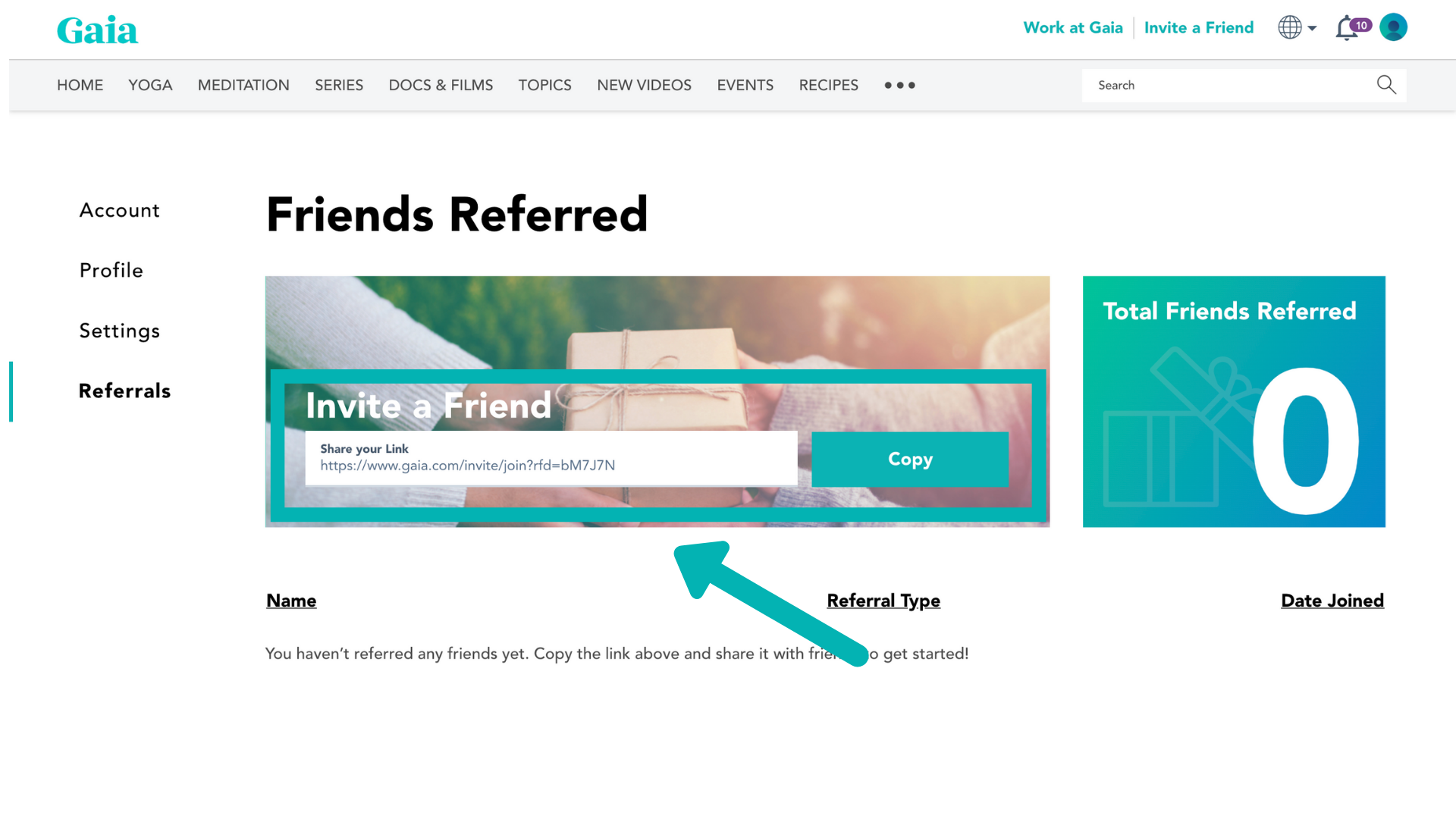 If you are accessing Gaia through our iPhone or Android app, then you will be able to find our "Invite a Friend" feature by navigating to your account section in the app.