We only want to send you emails that you love receiving. You can choose which emails you would like to receive, or unsubscribe from, by following the steps below:
1. Log in to your account at Gaia.com.
2. Click on the person icon in the top right-hand corner. Example
3. On the drop-down menu, click "My Account." Example
4. Choose "Settings" on the left. If you are at Gaia.com on your mobile device's browser, then you will see a down arrow. Click it and select the "Settings" section. Example
5. Click "Edit" in the "Email Subscription" box. Example
6. Use the checkbox to toggle on the email subscriptions that you would like to receive or to toggle off the ones you no longer desire. There is also a slider option that will enable you to subscribe or unsubscribe from all emails. Example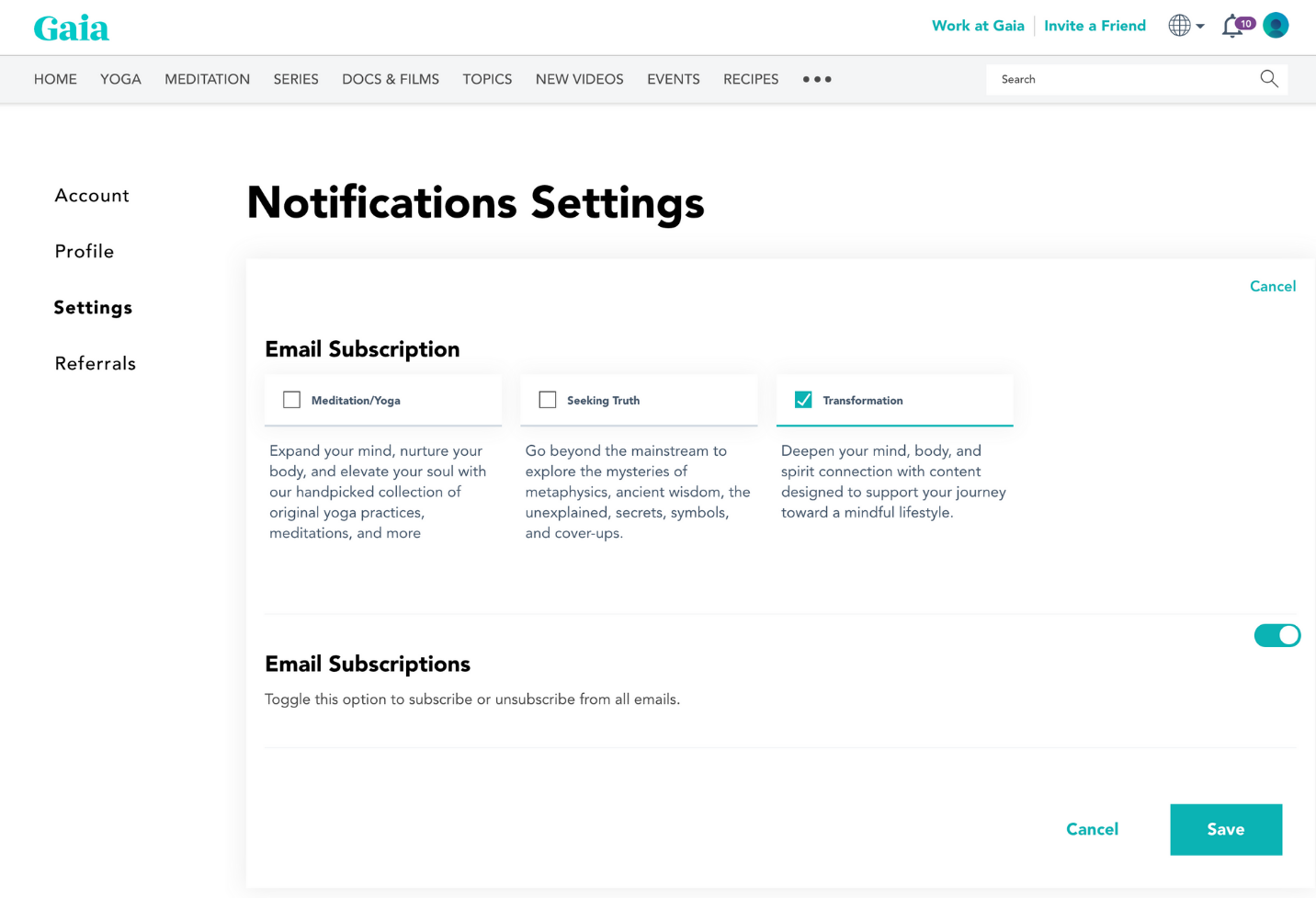 7. After making your desired updates, click the "Save" button.